KIES JOUW CONTAINER VOOR
ONBEHANDELD HOUTAFVAL
Waar leveren wij onze containers?
Maldegem; Middelburg, Adegem
Damme; Hoeke, Lapscheure, Moerkerke, Oostkerke, Sijsele
Beernem; Oedelem, Sint-Joris
Aalter; Bellem, Knesselare, Lotenhulle, Poeke, Ursel
Lievegem; Lovendegem, Oostwinkel, Ronsele, Vinderhoute, Zomergem, Waarschoot
Eeklo; 
Kaprijke; Lembeke
Sint-Laureins; Sint-Margriete, Sint-Jan-In-Eremo, Waterland-Oudeman, Watervliet
Buiten onze kernregio? Vraag offerte aan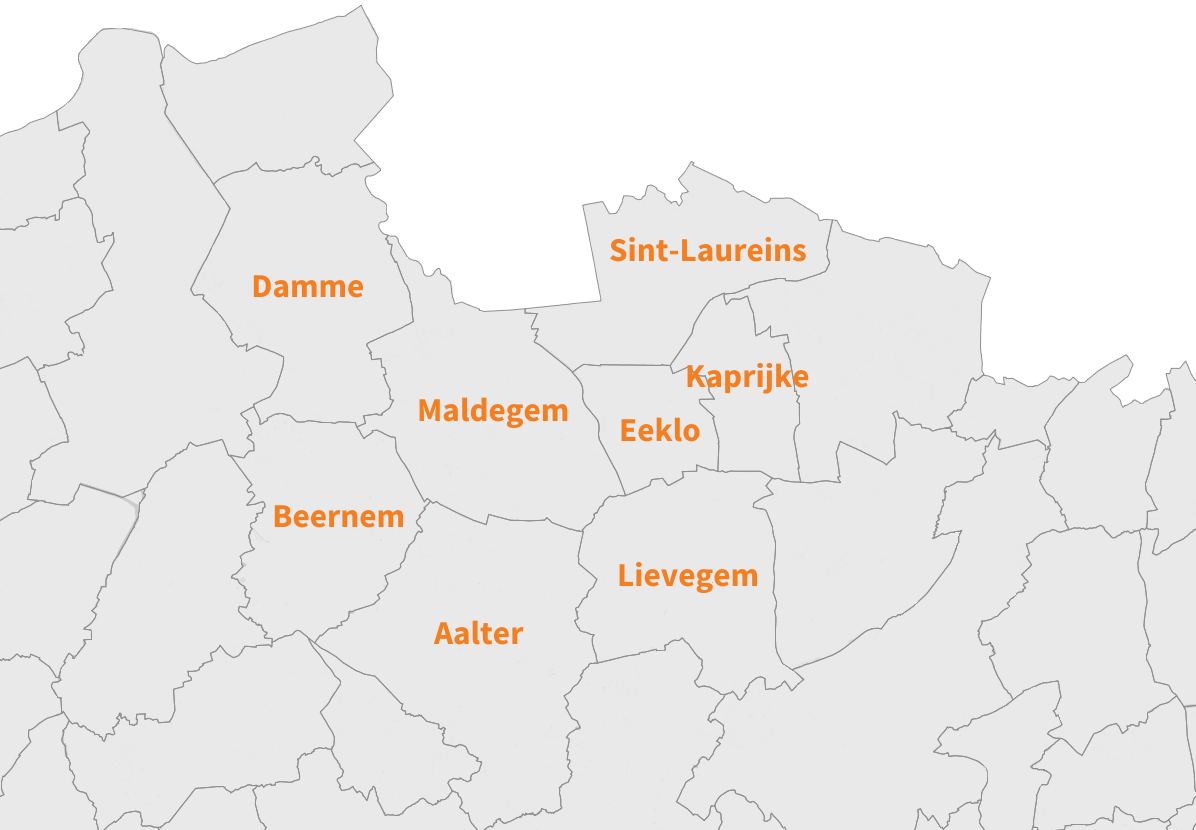 Een klein woordje uitleg
Wanneer u een container voor onbehandeld houtafval bestelt, dan mag u hierin paletten en niet-geverfd houtafval deponeren. Wenst u graag MDF, spaanderplaten of ander geverfd hout in een container te deponeren? Kies daar voor een container behandeld houtafval. Andere afvalstromen zoals asbest, kunststoffen en glas zijn niet toegestaan in een houtafvalcontainer.
Wat mag er wel en niet in
Paletten
Niet-geverfd hout
Spaanderplaten
MDF
Geïmpregneerd hout zoals treinbiels
Meubels
Geverfd hout
Asbest
Alle andere afvalstoffen
Extra info
Nog een vraag? Neem een kijkje bij onze 'Vaak gestelde vragen'. Vindt u het dan nog niet? Neem rechtstreeks contact met ons op!
Alle vermelde prijzen zijn steeds exclusief 21 % BTW
In de prijs is 7 dagen huur inbegrepen. Vanaf dag 8 betaalt u € 2/dag.
Tarieven geldig voor plaatsing en afhalingen op weekdagen.
De container mag niet over de rand geladen worden of meerder dan 12 ton wegen. Overladen wordt altijd aangerekend.
De plaatsingskost dient slechts eenmaal betaald te worden, ongeacht het aantal wissels.
Vergeet bij plaatsing op 'openbaar domein' niet tijdig uw aanvraag bij uw gemeente in te dienen. Meer info hier.
Afmetingen beschikbare containers voor onbehandeld
houtafval

l: 6500 mm
b: 2300 mm
h: 850 mm

l: 6500 mm
b: 2300 mm
h: 1000 mm

l: 6500 mm
b: 2300 mm
h: 1550 mm

l: 6500 mm
b: 2300 mm
h: 2200 mm

l: 6500 mm
b: 2400 mm
h: 2750 mm